Fashion events Berkshire near London
.
EVENTS COMING UP IN STORE
Sat June 17th all day 10.30-5pm in store. This is one you don't want to miss out on we can assure you. Sign up 
here
 to see in the new items going in first. Piece by Louboutin, Fendi, Prada, Cavalli and more. Watch our video blog
here
where Antonia picks out her favourites too. 
.
.
Previous events
Timpanys is joining Oka in their store to help you get set for your social season in style.
Buy tickets for the occasion
here
. 
.
.
.
.
.
Previous fabulous affairs: 
Launch your social season in style. Join us in store on Saturday 20th May from 10.30am for a Champagne breakfast. We are also offering a complimentary personal shopping service on the day. So if you would like us to find some personal picks for you to try then please let us know in your R.S.V.P and we will source items in the meantime as well as pick out some beautiful pieces in your size for the day. Do let us know if you are coming by dropping us an email timpanys@timpanys.com or selecting attending on our
Facebook page here
so that we can cater for you, Thank you, Love Timpanys x
.
ACTIVEWEAR LAUNCH
TOO EXCITED FOR WORDS
Timpanys is stocking ACTIVEWEAR and to give you a chance to put our new pieces to the test we are offering a complimentary yoga class on Monday 20th March. The launch kicks off at 4.00PM with some healthy smoothies, a brief chat with the designer and an opportunity to try & buy. This will be followed by a yoga class opposite in the hall. BYOM - Bring your own matt. To book your place (limited numbers) please fill in this form.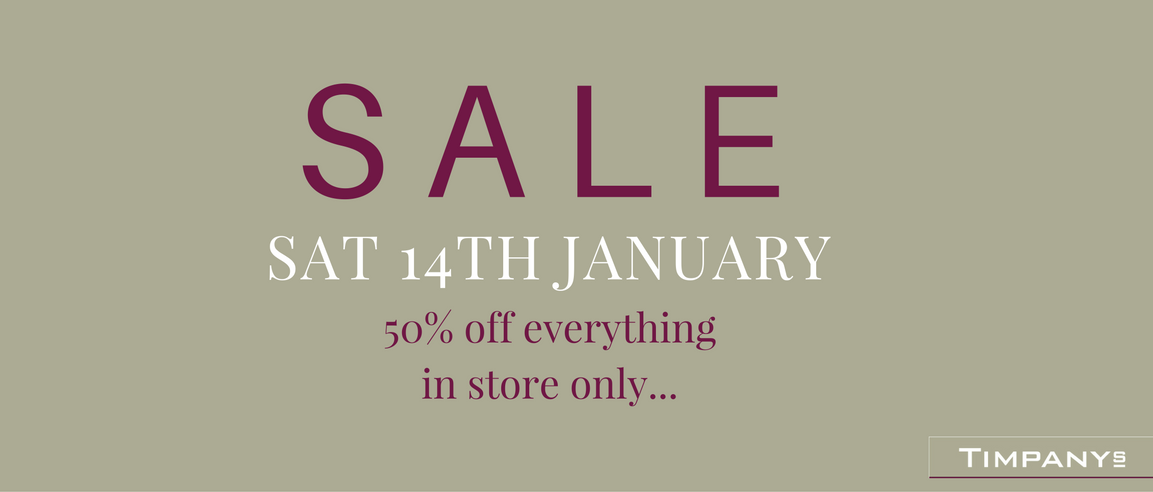 TIMPANYS ANNUAL SALE:
We only discount once a year....Everything in store on Saturday 14th January will be selling at 50% of the orginal price marked. We open our doors at 10.30am and close them when we finish. Please find selected images of the items going into the sale here during the week prior. We will also be posting on our instagram here. 
Please note: Timpanys will be closed on Friday 13th in preperation for the sale.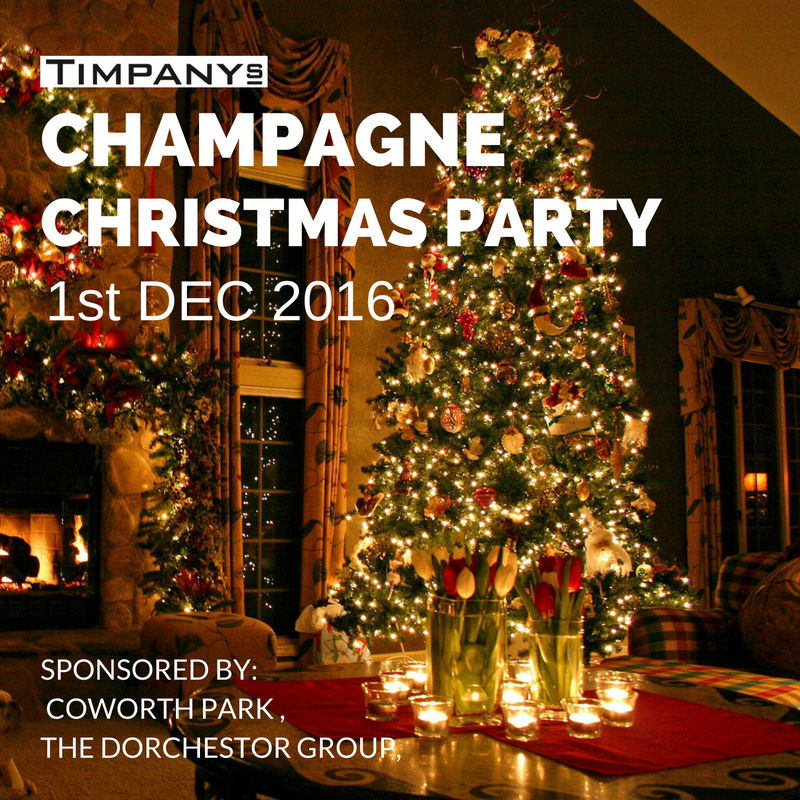 Champagne, canapes and goodie bags - we celebrate Christmas in style and our Christamas party has become a popular date in the diary of many in Berkshire.
BREAKFAST at TIMPANYS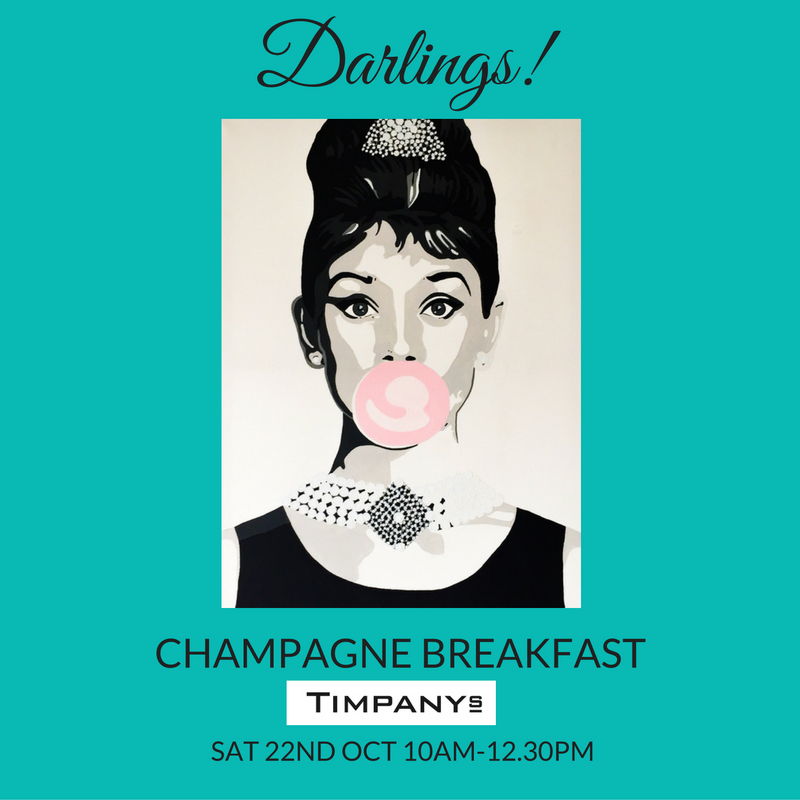 Twice a year we like to hold a beautiful Champagne breakfast at Timpanys. Shopping and croissant galore. 
POP UP, BATTERSEA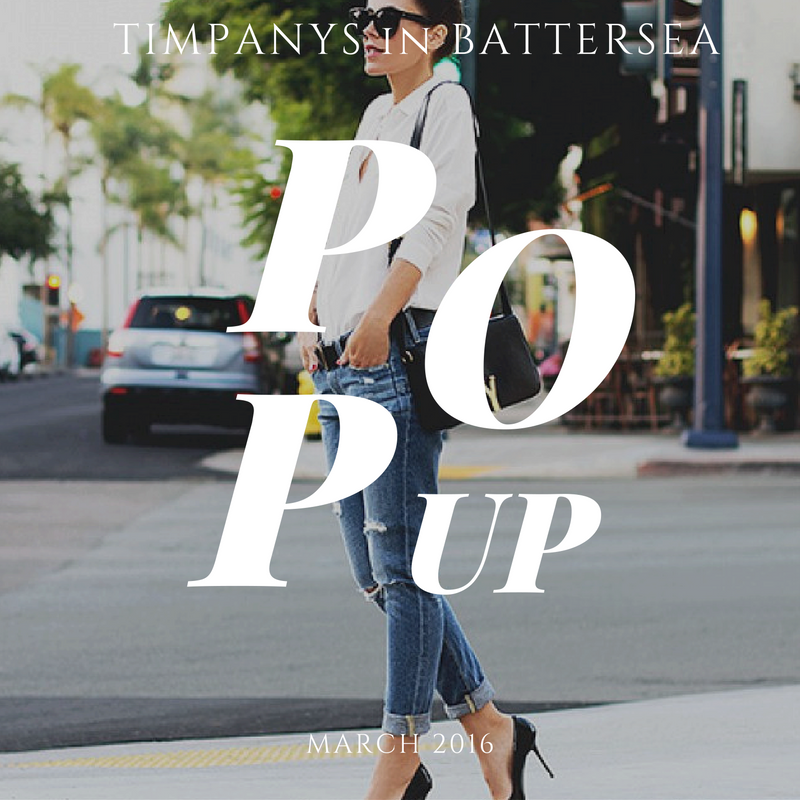 We love to POPup. If you're interested in colaborating with us contact us here.